Authentic Conversations with Plastic Surgeons
The IDEAL Factor Podcast is a new Podcast started in 2021 by Ideal Implant. Host Dr. Robert Hamas, founder/CEO of Ideal Implant engages in real, authentic conversations with renowned board-certified plastic surgeons on a variety of topics concerning the profession and specifically breast augmentation.
In Episode 3, released December 2021, Dr. Larry Nichter a Newport Beach Plastic Surgeon, co-founder of Pacific Center for Plastic Surgery in Newport Beach is the featured guest. Listen as he speaks about Mission Plasticos, a non-profit plastic surgery organization serving patients in need not only in California, but around the world. Dr. Nichter also recalls his time as a clinical trial investigator when enrolling patients in the Ideal Implant clinical trials. This is a timely and valuable podcast especially with the recent guidance from the FDA regarding breast augmentation, silent ruptures and silicone implants.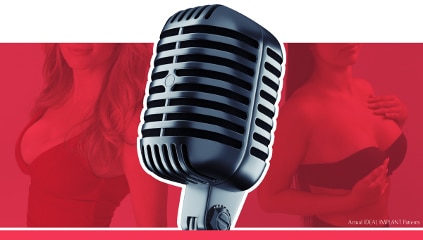 Listen in as Dr. Nichter shares about his storied career, including his time as a Tenured Professor and Chief of Plastic Surgical Research at the University of Southern California. His passion for a responsible doctrine of consultation in his care for patients is especially evident in this vexing conversation.
Click HERE for this special episode of The IDEAL Factor Podcast. The IDEAL Factor podcast is also available to stream on Apple Podcasts and Spotify.
To learn more about IDEAL Implant and breast augmentation options, click HERE or call Pacific Center for Plastic Surgery in Orange County to request a consultation at our Newport Beach office.