As the FDA Lead Investigator for the IDEAL IMPLANT Structured Breast Implant, Dr. Larry Nichter recently finalized and submitted the 10 year FDA trial data and Post-Approval Study Report for IDEAL IMPLANT. The primary augmentation data for the Structured Implant showed significantly lower risk of of implant rupture and capsular contracture than silicone gel breast implants.
Finalized results were as follows: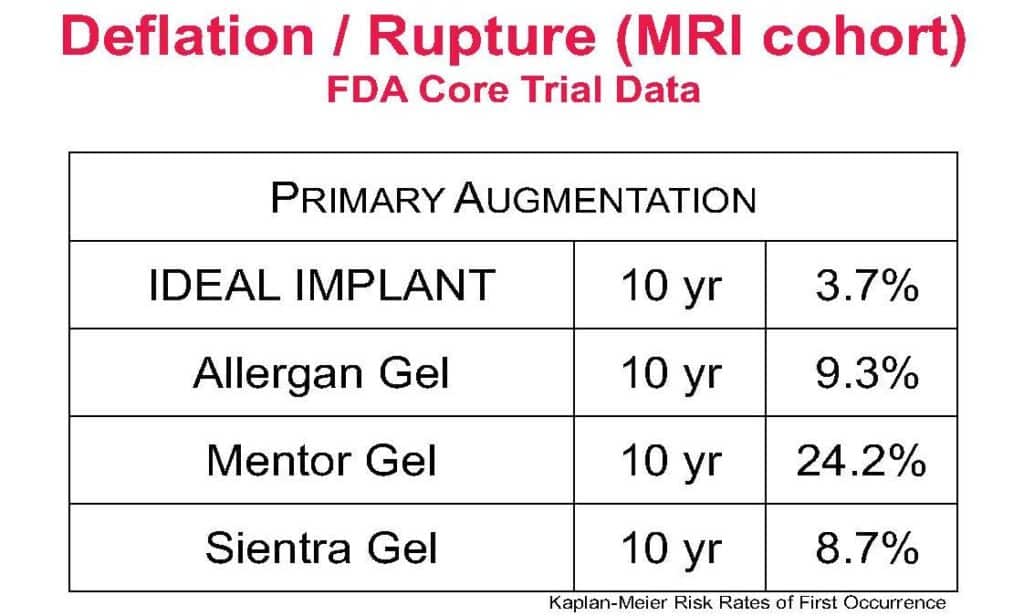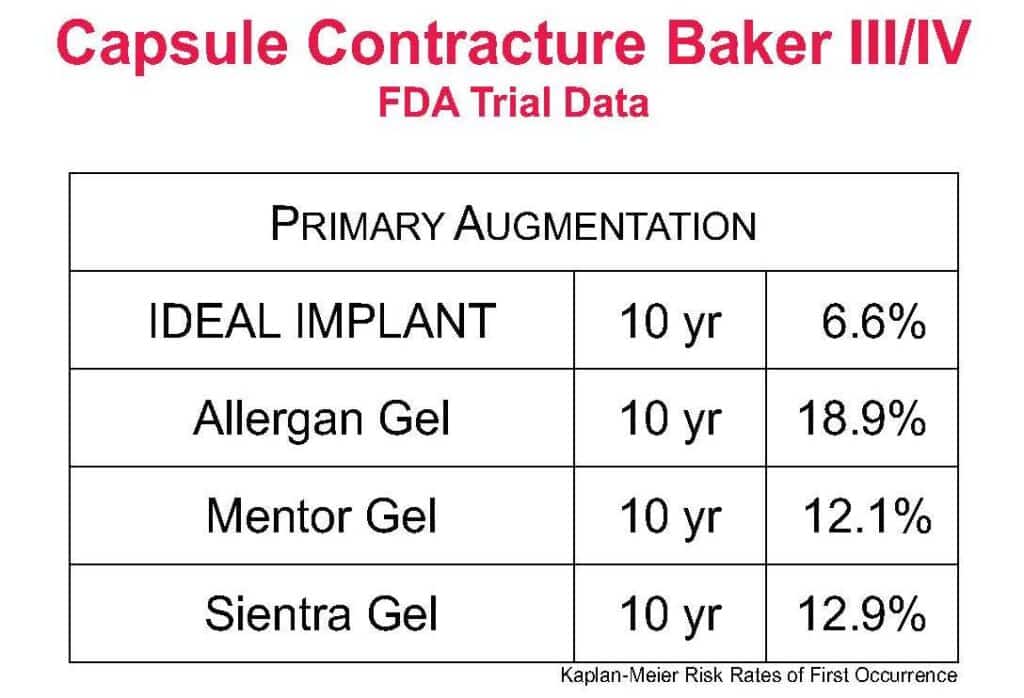 This ten-year data emphasizes a clear advance in breast implant technology and our practice is pleased to offer our patients an implant which has demonstrated a significantly lower risk of common complications. "It is clear that the old question to patients of 'do you want saline or silicone gel?' has become a false choice, since the original, unstructured saline implant does not offer natural results," reports Dr. Nichter, who led the FDA investigation for the Structured Implant.
For more information, visit idealimplant.com/compare.